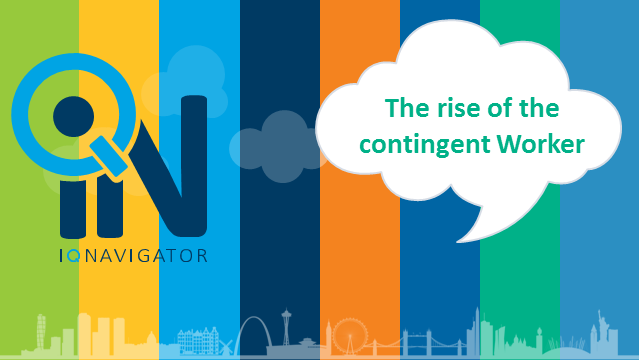 BEC高级文章阅读精选:临时雇佣关系的崛起(利用营销归因法增加投资回报率操作指南)
导读:基于一项对来自60个国家、400名人力资源主管领导的调查(由国外一家做人才趋势调研报告的公司Randstad Sourceright's 发起)表明:一年之后,大约三分之二的被调研对象有意愿采用临时雇佣模式;三分之一的人表示,正准备将其30%的工作交由临时工、合同工、咨询顾问、自由职业者这些劳动力。
随着近年来人力市场熟练工及精英人才的缺乏和偶发性雇佣关系的兴起,越来越多的人加入到临时工和自由职业者的行列,企业家与HR们自然不甘落后,开始将临时雇佣关系作为人才招聘体系的一个模块。以下文章选自SHRM专业人力资源网站,作者结合调研数据和行业资深人士的观点,预测了未来临时雇佣关系的崛起将是一个的不可抗拒的事实。里面包含非常地道实用的商务英语写作词汇及句型,相关生词及实用短语已用蓝色高亮,希望能够对正在BEC备考的童鞋有所帮助。
Increasingly, organizations are considering an approach to workforce composition that includes more contingent workers, recent studies show.
Based on a survey of nearly 400 human capital leaders from more than 60 countries, Randstad Sourceright's 2017 Talent Trends Report found that over the next 12 months, nearly two-thirds are likely to adopt a workforce composition model that uses more contingent workers. About one-third of respondents said they are preparing for temporary, contract, consultant or freelance workers to account for as much as 30 percent of their workforce.
In a 2016 survey conducted by Staffing Industry Analysts, a global research firm focused on staffing based in Mountain View, Calif., U.S. employers reported that an average of 22 percent of their workforce was contingent.
"Traditional models of hiring no longer provide the agility businesses must have to access in-demand skills when and where they're needed," said Stephane Kasriel, CEO of Upwork, an online marketplace for freelancers, based in Mountain View, Calif. "With 55 million Americans freelancing, businesses are thinking beyond archaic Industrial-era approaches and turning toward flexible hiring to get work done."
Research from the Everest Group, a Dallas consulting firm, estimates that organizations can save as much as 12 percent in recruitment costs by adopting an integrated talent approach. The Randstad survey supports that finding: Nine in 10 respondents who've embraced an integrated talent model say they are very satisfied with the decision.
The lack of available, qualified talent may be driving the increased interest in a new model made up of more contract and project-based workers. More than 80 percent of respondents believe their company will be affected by talent scarcity in 2017, according to Randstad.
"Workers with the right combination of skills and experience are hard to come by," said Rebecca Henderson, CEO of Randstad Sourceright, a talent acquisition, consulting and outsourcing firm headquartered in Amsterdam. "This has resulted in an increased use of contingent talent, which not only has improved the agility of companies but also created a number of new opportunities for workers across the globe."
Henderson said that the shift toward a contingent workforce can help companies access a larger pool of talent, to include many people who may not want or can't commit to a traditional 9-to-5 job.
"Adopting an integrated workforce composition model breaks down traditional talent silos that separate HR and procurement, enabling an organization to nimbly determine the type of worker needed to meet a specific business goal, quickly source the highest quality talent and do so in the most cost-effective way," Henderson said. Aligning the right type of worker to each role will optimize resources and reduce time-to-fill and recruitment costs, she said.
A previously full-time position could be broken out into several contract roles, for example, or various projects could be assigned to gig workers.
More Workers Will Opt for Flexibility
Another study from staffing firm Randstad US of more than 3,100 workers and 1,500 HR executives across the United States found that as much as 50 percent of the workforce may be comprised of contingent workers within the next eight years.
A majority of workers (70 percent) and employers (68 percent) agreed with the prediction that over half of the U.S. workforce will be contingently employed by 2025.
The top reasons given for hiring freelance workers were to meet project demands (56 percent) and to find skills not available in-house (49 percent), according to a 2016 Upwork survey of 1,000 U.S. hiring managers conducted by independent research firm Inavero.
The biggest concerns about hiring freelancers, respondents said, were their ability to develop relationships with existing teams (41 percent) and accountability (38 percent).
"For contingent labor to work for both sides, there [have] to be great processes around discovery of labor and of opportunities, collaboration and submission of work, management of temporary labor, and paperwork recording all such activities," said Fred Goff, the founder and CEO of Jobcase, a Boston-based employment site dedicated to the blue-collar and hourly workforce.
According to Randstad, approximately half (46 percent) of workers surveyed said they chose to become a contingent worker. Their primary motivations include:
Lifestyle fit (68 percent).
More opportunity to gain skills (63 percent).
More money (56 percent).
"Many contingent and nontraditional relationships are because people need more than one job to make ends meet these days," Goff said. "It's not always a choice and a cultural evolution, it's often simply a necessity."
未经允许不得转载:商务英语学习网站-BEC备考网 » BEC高级文章精选:临时雇佣关系的崛起