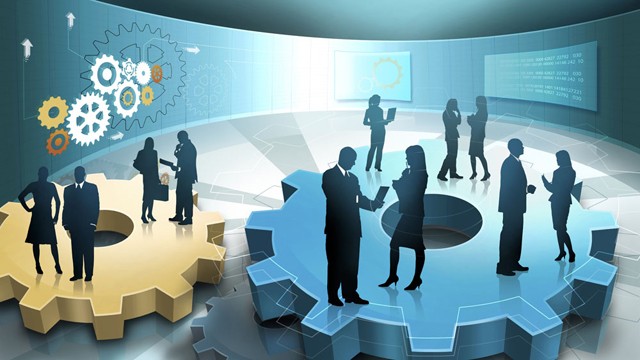 BEC高级商务英语阅读文章精选:中国人才市场畸形的供求关系(劳动力充足但有技能的人才奇缺)
导读:中国人场市场不缺人,缺的是有技能和耐心的员工。一万的雇主面临百分级别的应征者却很难招到接地气的人才。企业既想马儿跑得快又不愿投资培训成本,求职者想快速上位,但是经验不足。香饽饽谁都想要,关键是如何在贡献与付出中寻求一个平衡点。
以下文章选自SHRM网站,本文针对中国人才市场供求关系的严重失衡,对比欧美成熟的劳力市场,阐述了企业在保留与培养人才方面应该努力的方向。重点生词及实用短语已用蓝色高亮,希望能够对正在BEC备考的童鞋有所帮助。
Retention strategies and hiring for future potential are keys to recruiting success in the APAC region.
Despite dramatic increases in the number of students graduating from Chinese universities over the past five years (nearly 7.5 million in 2015, which is almost eight times the number in 2000), there is an ongoing skills shortage in China's current market.
Some point to the country's economic boom and subsequent increase in labor demand, as drivers whilst others believe that the shortcomings of China's current system of higher education are a contributor— but the bottom line is that recruiters must be willing to either hire applicants who lack some of the necessary skills or search longer for the right applicant.
"The region continues to be a very talent-constrained environment. For every given person applying to a job, there are hundreds of companies looking for the same type of person, and there's just not enough qualified people. Part of that has to do with the education system, [and] part of it has to do with the economy," Chong Ng, president of APAC for Futurestep, a Korn Ferry company, says.
Paul Daley, Cielo's director of Asia Pacific operations, agrees and explains that in this talent-constrained environment, an employer may be looking for an applicant with seven years of experience but instead receives applications from jobseekers with a fraction of the time put in.
"In China, people's career expectation is that one year of experience in China would be the same as, say, seven years in the U.S. or Europe. You get people with five years of experience wanting to be the next managing director," he says.
Whilst this may seem like false entitlement on the part of the jobseeker, this attitude is a direct result of the talent deficit and high demand for human capital.
Organisations will need to decide for themselves how flexible they can be about years of experience and how long they can afford to search for fully qualified talent. But experts will stress that looking for applicants with transferrable skills and a willingness to learn could potentially solve this problem.
"Companies need to be investing in programs that accelerate talent development and mobilise individuals where they will gain maximum opportunities to grow their careers," says Suzie Custerson, Manulife Financial's regional head of talent acquisition for Asia. "At the same time, rethink how positions have previously been filled in the past and consider leveraging talent more broadly by focusing on transferable skills rather than maintaining a fixed mindset about the level and type of experience required."
Retention is the Name of the Game
The values that have come to define the Chinese economy and its workers—an emphasis on financial stability and career progression, also largely hold true despite the skill shortage. Thus, the majority of Chinese employees will not only be eager to take on roles that may be outside of their years of experience, they'll also want to move up quickly through the ranks at their organisation. Without these opportunities for growth and rapid advancement, they are likely to leave and join one of the numerous other companies fighting for top talent.
"In a mature environment like the U.S. or Europe, you're looking at maybe a 25-year [executive] cycle. So you come out of college at 21, and maybe by 45 you get to the executive level. But in an Asian environment, especially in fast-growing markets like China, India and Indonesia, that cycle is only 15 years," Ng says.
That is to say that, while it might take three years in the U. S. to be promoted to a supervisory role and another five to become a manager, in China, the expectation is that it will only take four years to get to that managerial role.
It is doubly important then, for employers to prioritise retention in the Chinese market, do what they can to keep their most skilled and qualified workers engaged, and highlight opportunities for advancement in job descriptions.
"In China we know that career progression and professional development are the number one factors to attract and retain high performers," Hubble says. "As such, when seeking talent in China, employers need to stress the career path and professional development opportunities possible for that role."
未经允许不得转载:商务英语学习网站-BEC备考网 » BEC高级文章精选:中国人才市场的怪象